Gulf Coast BizCon 2020
April 10 @ 7:00 am

-

3:00 pm

PDT
Exceptional speakers. Actionable tactics. Fist bumps for all.
Join us for a conference full of forward-thinking, tactical sessions on leadership, growth, marketing, social media, the business landscape, innovation, and so much more. At Gulf Coast BizCon you'll connect with our amazing community of entrepreneurs, chat with speakers and our BizCon staff. You will also pick up some cool swag and experience a fantastic Happy Hour to round out your day.
See last year's speaker lineup here
We are faced with a series of new dynamic business and leadership challenges that seem to continuously evolve at increasing rates.
What exactly is the Gulf Coast BizCon?
The Gulf Coast BizCon is a business leadership and growth conference for entrepreneurs.
But entrepreneurship is a mindset – not just a title. You may be a small business owner, a startup business, a freelancer, have a side hustle or even be a savvy employee. If you resonate with one of these, you will benefit from the Gulf Coast BizCon.
Join us to learn from a diverse group of thinkers and doers in a series of panels and talks. They will offer pragmatic, real-world insights that transcend most business sectors.
The events at BizCon are designed to foster opportunities to learn and share experiences and lessons with other entrepreneurs. Likewise, and perhaps more importantly, BizCon will help people connect as part of an incredible entrepreneurship community.
Who you'll meet at Gulf Coast BizCon?
• Executives
• Entrepreneurs
• Business owners
• Founders
• Leaders
• Managers
• Innovators
• Thinkers
• Artists
• Aspiring entrepreneurs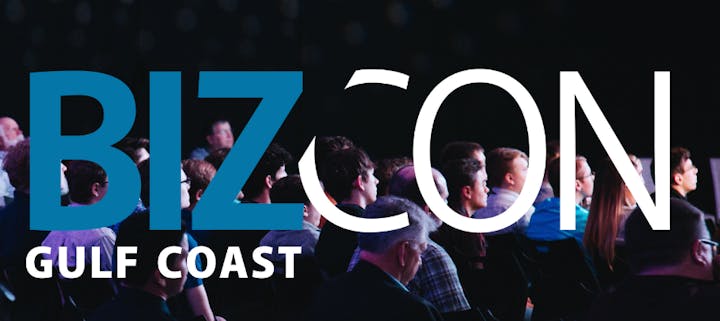 Latest posts by NSF Staff
(see all)